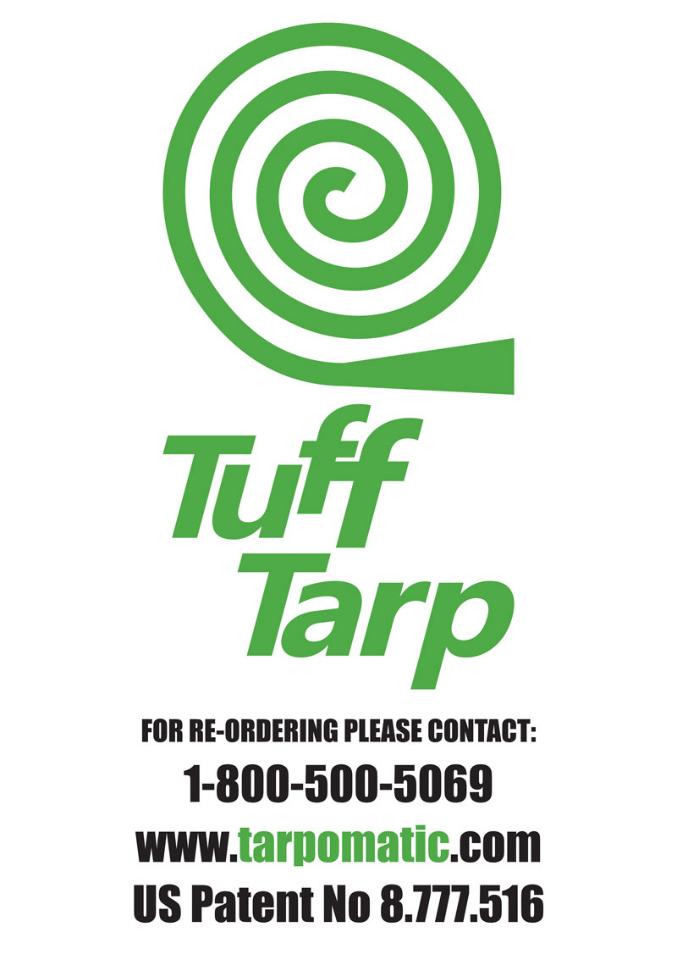 Stock Sizes
We have 30,40 and 50 width tarps and we have any size length you need.
We use a high density woven, coated and flame resistant 20 mil thick fabric.
3/8" chain is enclosed into each side pocket for weight ¾" Wire Rope is sewn into each end and crossing pocket. Cable ends are secured using our patented CABLE KEEPER.